Redefining Dental Implantology With Minimally Invasive Technology And Protocols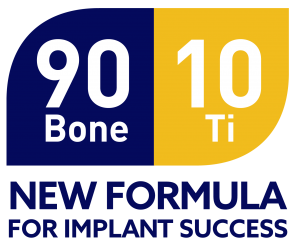 Our Goal Is To Provide A Solution
Our plan starts with partnerships with selected dental offices and then together we re-envision and grow implant dentistry.
All of our actions, products, services, and prices are formed to achieve a new patient-centric implantology model. We are introducing exciting new technical innovations that break the status quo of traditional implant thinking and will help power our new minimally invasive, patient-centric movement.
Education
Join our local and global communities and develop relationships with experienced Implantologists. Earn while you learn.

Inovative solution
Our combination of unique protocols, patented instruments, and ingenious implants, are redefining implantology.
Mentorship
Join our local and global communities and develop relationships with experienced Implantologists. Earn while you learn.
"This system is easy to use and comprehensive. I this it is currently the best system for implants, locators and vertical/sinus lifts."
Dr. C. Fammatre – Visalia, CA, USA
"As the age of implants has grown so much, the excitement of doing them in the office was great for myself. But using different types and not getting much local help it became overwhelming. When IBS came about, it brought the help and mentorship with a great product and got rid of that feeling. Kudo's!"
Dr. F. Correa – Roseville, CA, USA
"IBS has shaken up the implant field with bone management."
Dr. D. Berger – Sonora, CA, USA
"This implant system is truly quantum leap in the implant and bone management. The technology is advanced, but easy to use and can be applied immediately into a general dental practice."
Dr. S. Salancy – Latrobe, PA, USA
"The implant system is super simple! It has convinced me that I can place my own implants with confidence in my own office as well as perform sinus lifts with certainty. I'm very excited to offer these services to my patients."
Dr. M. Moyneur – Sacramento, CA, USA
"I recommend learning more about the IBS implant system. Their courses are valuable for doctors who have never placed implants and those who have placed hundreds alike. I am excited to use what I've learned in my practice."
Dr. J. Perisho – Sacramento, CA, USA
"I successfully completed the implant course with IBS and found the system extremely user friendly and easy. I am very confident going out and placing my first implant next week with the IBS system. Tons of hands-on experience. Great starter kit at an excellent price."
Dr. N. Cejka – Parker, CO, USA,
"The IBS implant system and course was very thorough and informative. The new technology in implant placement, sinus bump, sinus lift, and bone grafting was exciting and inspire me even more to place implants in my practice!"
Dr. J. Morley – Mt. Shasta, CA, USA
"Thank you for the fun course! I am so glad I came and participated. I feel ready to use the IBS kit when assisting my doctor for implants and sinus lifts, first thing Monday!"
Erin W. (RDA) – Pleasant Hill, CA, USA
"This is the best hands on course I've had. The system is super easy to use. I feel very confident to start placing implants on my patients. Thank you IBS of America!"
Dr. F. Yasmeen – Sacramento, CA, USA
"It is a breath of fresh air to see an implant system as well "integrated" as IBS. Everything is designed to work together to accomplish multiple tasks. It's as if it was designed by an engineer not a dentist, or a combination of both mostly wearing his engineer hat."
Dr. C. Sommer – Colorado Springs, CO, USA
"I am very intrigued with the new system and options available. It is refreshing to see an implant system simplifying all the steps from drill sequence to restoration."
Dr. B. Curtis – St. George, UT, USA
"Awesome class. Learned so many techniques/procedures from this 2-day course. Definitely worth it and 100% recommended to other dentist. Have not placed am implant, but I am quite confident after this course!"
Dr. T. Truong – Phoenix, AZ, USA
"Hands down, best implant course I have ever taken. Within 20 minutes of the course starting, I was placing implants on models. This course was 80% hands on and 20% lecture. The things I learned today will allow me to start implementing in my office this Monday. Thank you!"
Dr. K. Norris  –  Salt Lake City, UT, USA
"Great course. Learned many concepts of impressive implant system founded on sound principles. Check out the Bone Bending concepts!"
Dr. J. Dewhurst  –  Perry, OK, USA
"The IBS implant system presents numerous innovations that are very valuable for implantologists. In particular through the surgical instruments that are perfectly suitable for minimally invasive surgery. The "CMC technique" shows excellent results and great clinical safety during the crestal sinus lifting. The MagiCore implant, offers exceptional primary stability possibilities through its unique threads shape."
Dr. Y. LAUVERJAT – Bordeaux, NAQ , France
"The minimally invasive surgery techniques developed by Magicore have improved my daily implant practice. It offers both simplified treatment plans and greater comfort for patients. Using this technology for my surgeries, even for the most delicate ones, I obtained excellent functional and aesthetic results. I give highly positive feedback for these implants."
Dr. A. LAFON – Lyon, AURA, France
"The MAGICORE implant is a real evolution in implantology: this new concept of a one-piece implant allows a "minima" osteotomy which leaves a maximum amount of medullary bone on spot, an implant cuff which facilitates better healing of the soft tissues, a hybrid prosthetic connection which allows a screw-retained or cement retained prosthesis installation, with no intermediate part, from the very same impression. The prosthetic connection is distinctly simplified. This implant is particularly suited to the modern minimally invasive implantology, which is currently known to promote better tissue healing quality."
Dr. F. BOUSQUET – Montpelier, OCC , France
57 boulevard Marius Vivier Merle 69003 Lyon, France
Tel : 04 81 09 17 01