For Minimally Invasive Implant Treatment
Magic Fin Thread
Easier placement due to self-threading. Faster bone healing, no bone chips or pressure to the bone during placement.
Stress Distribution
Engineered to produce minimal shearing force in the alveolar bone. Reduces the difference of elasticity between fin threads and alveolar bone.
Abutment Post
Various crown shapes can be applied due to the minimal 2mm post height, with a stronger connection due to the « Ferrule Effect ». The post height allows for adjustable placement depth according to soft tissue thickness.
One-Body Structure
Outstanding durability due to no connection, 4.0 MagiCore can be used in the molar area. No inflammatory zone due to the absense of the micro gap. Healthier periodontal conditions.
The New Formula For Implant Success:
90% Bone + 10 % Titanium = The Magic « Fin » Thread
Engineered For Bone Friendly Performance
90% Bone 10% Titanium is the new formula for unprecedented implant performance. The fin is designed to flex with the same elasticity of the adjoining bone. This engineering principle of matching elasticity reduces bone trauma and micro-fractures. The fin thread introduces a new standard for initial stability and postoperative healing.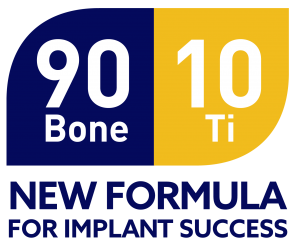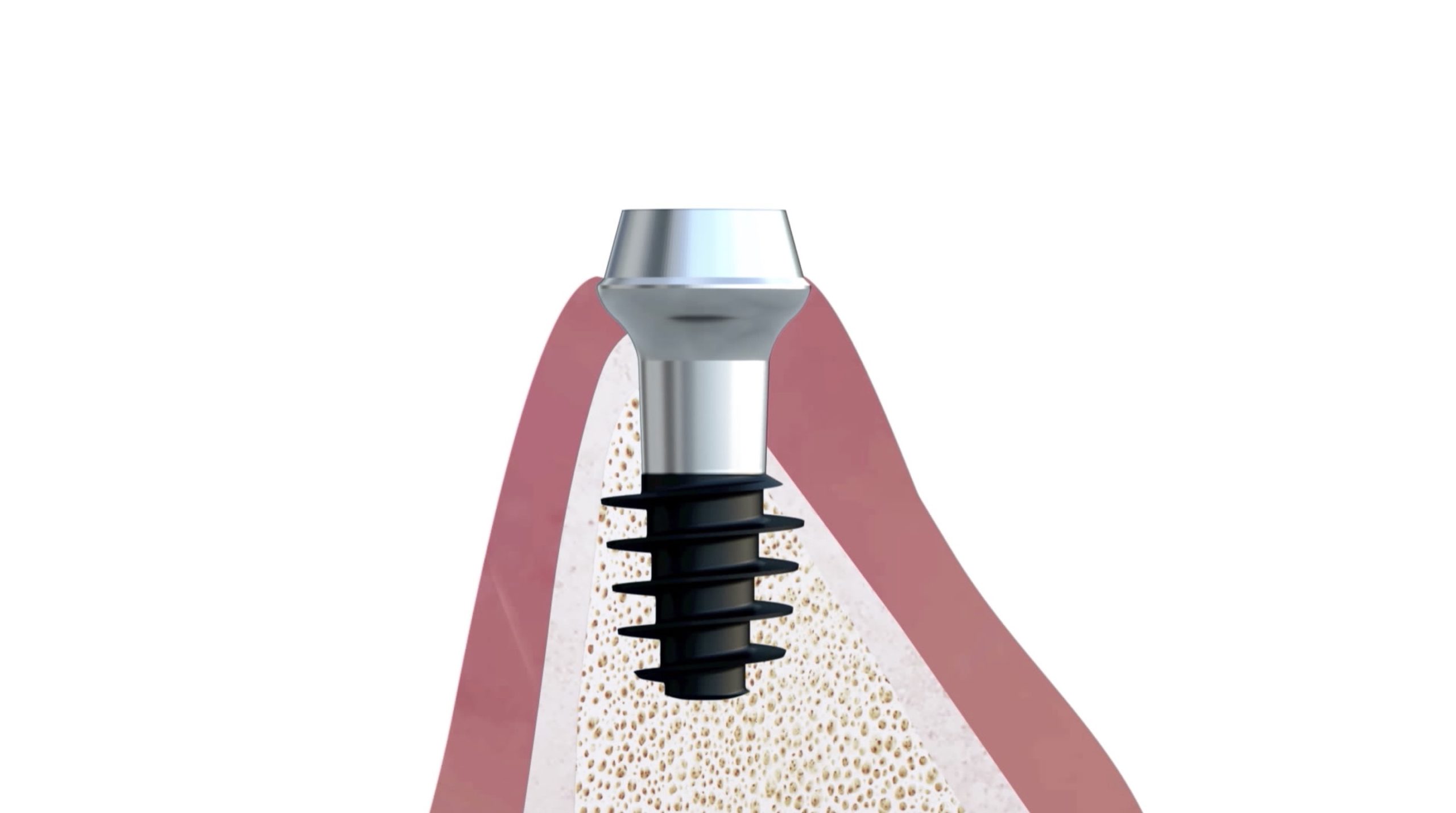 The MagiCore fixture can be selected to match the size and shape of the patients alveolar bone. The cuff is selected and the fixture is placed according to the height of the ara of the angulated ridge, making grafting unnecessary.
Healthier Periodontal Conditions
The formation of healthy periodontal tissues with perfect biologic width. No inflammatory zone, and because the abutment part doesn't move, normal sulcus depth is maintained. In immediate placement after extraction, bone formation occurs all the way up to the location of connective tissue formation.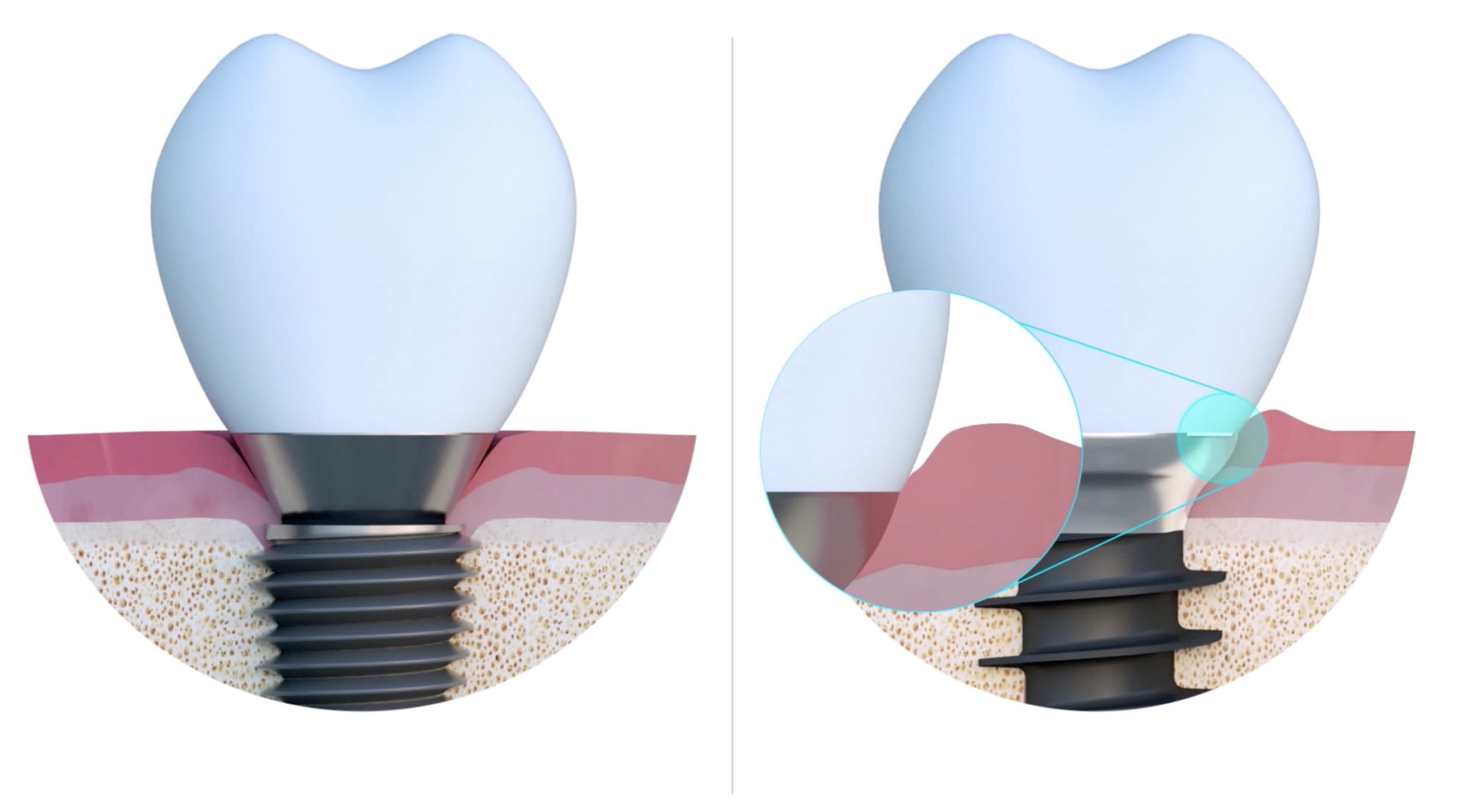 Prosthetic Restoration For Every Situation
Prosthetic treatment is possible regardless of the shape of the grown tissues. In prosthetic retention, a screw-retained type or cemented type is used. Multiple types of prosthetics are popular, including the use of the Magic Crown, a normal crown, or a customized abutment.